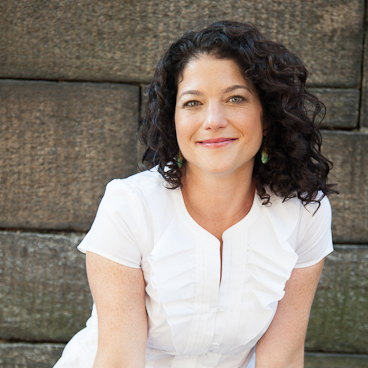 Carey is responsible for concept and creative development of our books.
In previous lives, Carey worked as an executive recruiter, managed a multi-million dollar P&L for an educational company, and worked in television at Lucky Duck Productions, Saturday Night Live, Late Night with Conan O'Brien, and NBC News. She has written and performed stand-up comedy at clubs all over New York City. Carey is a graduate of the University of Virginia and the Tuck School of Business at Dartmouth College. She grew up in a little nook of her mother's beloved children's bookstore, Jabberwocky, in Fredericksburg, Virginia. Carey has two children and firmly believes in magic.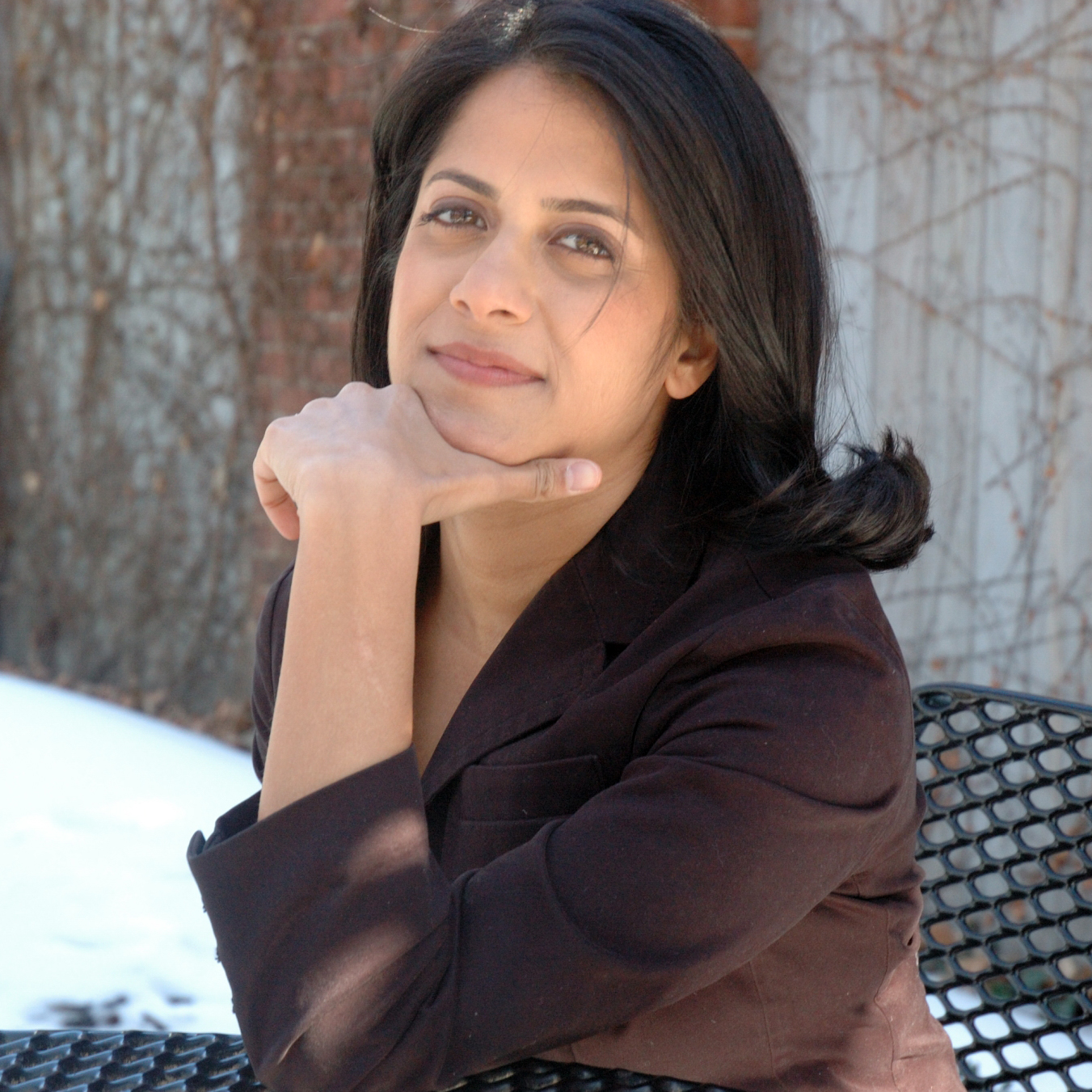 Saira is responsible for public relations and marketing.
Saira is the author of
Chambermaid
(Grove Press) and various other musings that have appeared in The New York Post, The Richmond Times Dispatch and The University of Missouri-Kansas City Law Review. Previously, Saira was a television news producer in Washington D.C., and Miami; a policy associate at the Center for Educational Innovation at The Manhattan Institute; and a lawyer at Cleary Gottlieb Steen & Hamilton LLP in New York City. Saira is a graduate of the University of Virginia and New York University School of Law. She has two children and an enviable tchotchke collection.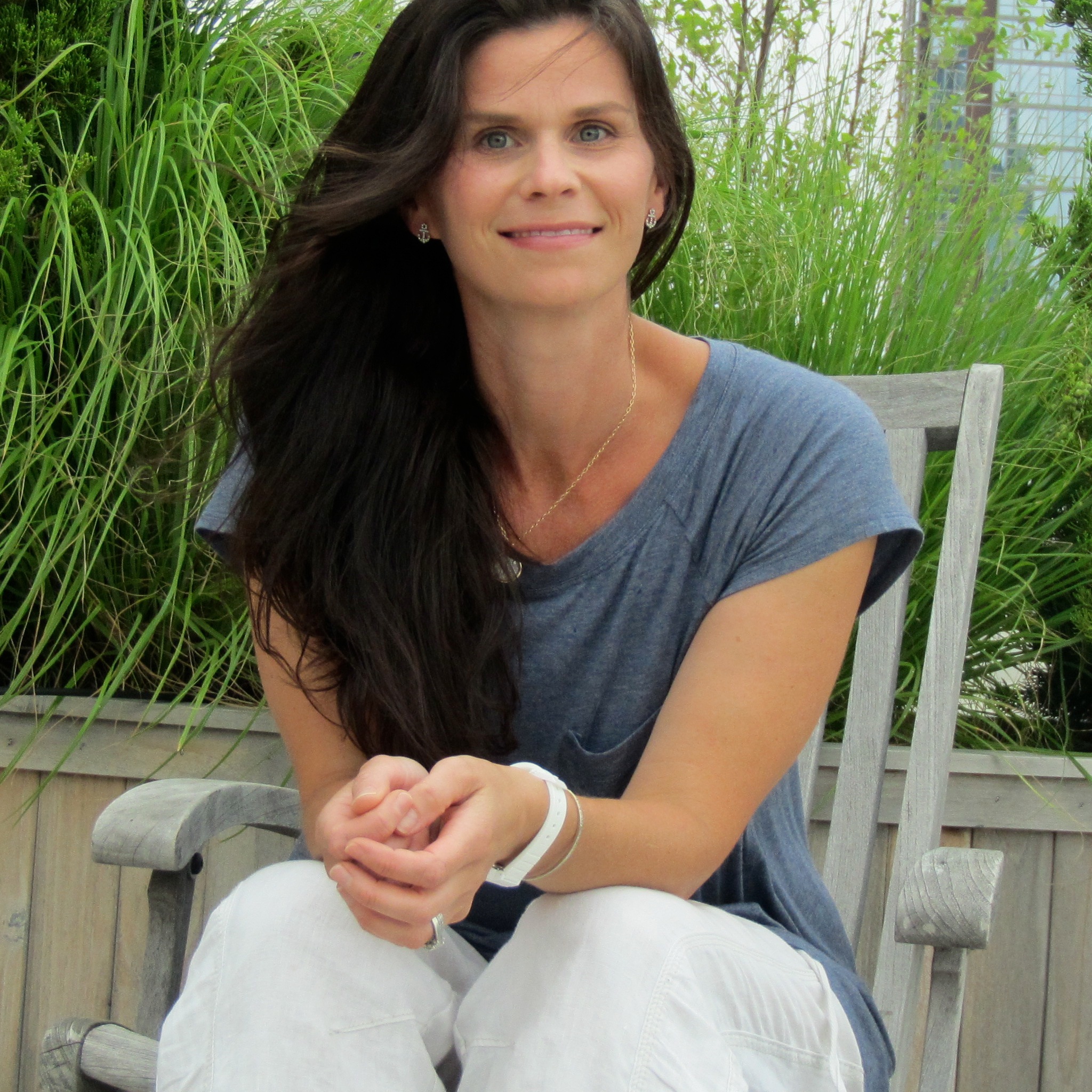 Isa is responsible for finance and operations.
Since 2002, Isa has held chief financial and operational roles for a number of companies in a variety of different sectors. She was the CFO for HOLLYWOULD, a luxury fashion company, and managed its sale to Kellwood Company. Isa also served as the CFO/COO of Indigo Capital Management, LLC, a financial products company before returning to fashion as the Vice President for Finance at Badgley Mischka. In 2011, Isa left her desk and became a professional driver for her four children. Prior to her business life, she worked for the National Endowment for Democracy, a non-profit foundation dedicated to the growth and strengthening of democratic institutions around the world. Isa is a graduate of the University of Virginia and The Wharton School of Business.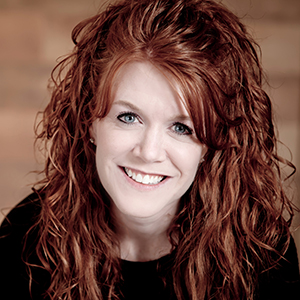 Shannon McClintock Miller is the Director of School and Library Strategy.
Shannon is a teacher librarian and advocate for children and education. She is the author of the award winning Van Meter Library Voice blog and serves on AASL Best Websites committee and STEM Task Force and a range of educational advisory boards. In 2014, Shannon was named a Library Journal Mover & Shaker. In 2013, she was named one of the Faces of Innovation from Broadband for America; one of 50 featured in the 2013 Center for Digital Education Yearbook; and one of the featured Connected Educators with the Connected Educators projects partnered with the US Department of Education. She was chosen to be part of the SLJ New Leaders Program in 2012. In March 2011, Shannon was awarded the Connecting People Shorty Award.


| | |
| --- | --- |
| | Soraya Chemaly is a feminist writer, media critic and activist whose work focuses on women's rights and the role of gender in politics, religion and popular culture. Ms. Chemaly is a frequent radio, television and online commentator and is a regular contributor to many publications, including Salon, The Huffington Post, The Guardian, Ms. Magazine and CNN. Most recently, she was one of the primary organizers of a successful campaign demanding that Facebook recognize misogynistic content as hate speech. She is a founding organizer of the International Feminist Network, a member of the national board of Emerge America, a member of the Title IX anti-sexual assault media task force and an advisor to the organization FORCE: Ending Rape Culture. Ms. Chemaly is the recipient of the 2013 Secular Woman Activist of the Year Award as well as this year's Donna Allen Award for Feminist Advocacy. |
| | |
| --- | --- |
| | Jennifer Crews is an entrepreneur and business leader. She has led multimillion dollar projects and businesses within large companies, such as Lucent Technologies and Dun & Bradstreet; she now uses those experiences to help entrepreneurial CEOs grow their businesses quickly and profitably through data analysis and go-to-market strategies. Jennifer holds an MBA from the Wharton School and a BA from Lafayette College. She is a mentor for TechLaunch, a technology accelerator program in Montclair, New Jersey, and she serves as a board member for Second Life Bikes, a not-for-profit community bike shop and youth earn-a-bike program in Asbury Park, New Jersey. Jennifer lives near the beach in New Jersey with her husband, son, daughter and dog. She enjoys hiking and playing the drums and ukulele. |
| | |
| --- | --- |
| | Matthew Goldfine currently serves as Global Business Agency Manager at Google and brings more than a decade of experience and notable achievement within the media and marketing industry. Prior to joining Google, Matthew served as the Vice President, Key Account Director at Alloy Digital where he was accountable for generating new revenue for key clients and their agency partners. Matthew has also held marketing and sales positions at Viacom and ESPN International. Matthew graduated with a bachelor's degree from the University of Michigan and an MBA from the Tuck School of Business at Dartmouth College. He lives in Chicago with his wife and daughter. |
| | |
| --- | --- |
| | Lexi Reese is currently the Director of Global Display Sales & Strategy at Google. She is responsible for revenue across Google's full Display advertising product set including the Google Display Network, buy-side advertiser platforms, sell-side publisher platforms, and the Doubleclick AdExchange. Lexi came to Google in 2007 to start its AdWords team on the East Coast and has held a number of leadership positions in Google's advertising business. Before Google, Lexi held leadership roles at American Express and OPEN, the company's small business division. She also worked in microfinance with ACCION International and in documentary film. Lexi received her BA with distinction from the University of Virginia, and her MBA from Harvard Business School. She lives in the Bay Area with her husband and two daughters. |
| | |
| --- | --- |
| | Wendy Smolen has been an astute player in children's media for nearly 20 years. In 2007 she cofounded Sandbox Summit, an idea forum that explores the synergy between play, learning and technology. Each spring, a Summit is held at MIT, attended by an eclectic mix of media leaders, educators, developers, researchers and journalists. Prior to Sandbox Summit, Wendy held senior editorial positions at Nick Jr. Family Magazine, Parents, and Toy Wishes. She has appeared on numerous television shows, and has been interviewed by national publications discussing 21st century parents and children. Wendy graduated from Cornell University and now lives in Westport, Connecticut. She has three children with whom she credits keeping her up to speed in social media, as they text more often than they call. |


| | |
| --- | --- |
| | Steven W. Booth is an author, book designer, publisher, and entrepreneur. Steven owns and operates Genius Book Publishing where he publishes mostly horror and dark fiction, but has plans to begin publishing other fiction genres as well as non-fiction. His other business, Genius Book Services, provides self-publishing authors and other publishers with editing, cover art, print layout and ebook design services. |
| | |
| --- | --- |
| | Makana Ching moved to The Big Apple shortly after graduating from Virginia Commonwealth University, with a degree in Creative Advertising. She enjoys the fast pace of the city and constantly being surrounded by creative individuals. She's currently working as a Junior Art Director for Scratch Digital, a Viacom company, where she creates innovative design deliverables for internal and external brand marketing. When she's not designing, Makana is working towards mastering the art of fitness. |
| | |
| --- | --- |
| | Nick Guarracino can't remember a time when he didn't have a pencil (or crayon, or marker) in his hand. One of his earliest memories is sitting at his Grandmother's kitchen table in Brooklyn, copying a picture of Mr. Peanut from the side of a can. He's been "nuts" about art ever since! Over the years, he's built up an extensive and varied portfolio in creative direction, design and illustration. He has a passion for the children's market and loves connecting with kids through the magic of storytelling. He also loves working with the team at In This Together Media! |


| | |
| --- | --- |
| | Lissett Mary Babaian has worked as a teacher, researcher and consultant for educational initiatives in Brazil, Costa Rica, Belize, and the United States, and, most recently, in Armenia as both the Vice Principal of Ayb High School and a consultant for the first undergraduate program at the American University of Armenia. She specializes in building educational institutions worthy of children, and helping young people use their talents, education--even discontent--to remake their world. Lissett is a graduate of Duke University and the Harvard Graduate School of Education. Born and raised in New York, Lissett is the daughter of an Armenian father and Bolivian mother. At five foot nothing, she is small, but mighty! |
| | |
| --- | --- |
| | Ellen Dobie serves as a 4th grade ELA-E/S teacher in Denver Public Schools. As a 2008 Teach for America corps member in Phoenix, Ellen taught 3rd and 4th grade with a focus on multicultural literature and culturally responsive instruction. During her time in Phoenix, Ellen also worked as a Corps Member Advisor for the Teach for America Summer Institute, where she trained and coached new teachers. A California native, Ellen earned a BA in International Political Economy from Berkeley as a Regents and Chancellors Scholar. She went on to receive her M.Ed. from Arizona State University. Most recently, she served as a SEVEN Fund Teaching Fellow in Rwanda and as a Policy Fellow with Colorado State Senator Mike Johnston. When not in her classroom, Ellen is busy running a school-community garden, exploring Denver and Colorado on her bike, and strumming her guitar. |
| | |
| --- | --- |
| | Kaycee Gerhart is the Manager of Growth Strategy at Teach For America Colorado, where she focuses on the analysis and reporting needed to drive decisions around regional expansion and resource allocation. Originally from San Diego, Kaycee relocated to Colorado in 2009 to teach as a Teach For America corps member. During her time in the classroom, she taught math to 11th and 12th graders at the Contemporary Learning Academy in Denver, earning Stand For Children's Award for Outstanding Teachers in 2010. Kaycee received her BS in Finance from San Diego State University and currently resides in Denver. |
| | |
| --- | --- |
| | Michelle Luhtala is the department chair of New Canaan (CT) High School Library, which received a number of prestigious awards in the last few years. Michelle facilitates a professional learning community for over 4,000 school librarians at edWeb.net/emergingtech. She serves on the American Association of School Librarians' (AASL) Board of Directors and the Connecticut Digital Library's advisory committee on databases. Michelle is a contributing author to Growing Schools: Librarians as Professional Developers, and is frequently published in professional literature for educators and school librarians. She blogs at Bibliotech.me. |
| | |
| --- | --- |
| | Sand Mastrangelo is the Implementation Manager at SmarterCookie, an educational technology company that empowers teachers through video coaching. Originally from New York, Sand moved to San Francisco after teaching 9th grade English Language Arts in Denver, Colorado. Sand is a graduate of Brown University where she received a B.A. in Cognitive, Linguistic, and Psychological Sciences. In addition to comma splices and adverbials, Sand enjoys trail running, reading, good coffee, and spending time with her family. |
| | |
| --- | --- |
| | Greta Swanson O'Dwyer originally hails from a small town near Buffalo, NY called Jamestown, NY. She graduated from Ohio University and received her Masters in Education at DePaul University. Greta taught English in the Chicago Public Schools and served as the school librarian before moving to Denver, where she has taught 7th grade English and Social Studies. Greta is currently on a one-year leave to parent her newborn and four-year-old daughters. |
| | |
| --- | --- |
| | Kati Robins grew up as the youngest in a large family in Virginia Beach. She began her career in early childhood education working at Barefoot Kids, the preschool her parents opened when Kati was in middle school. She worked there throughout high school, college and for three years after graduating from Virginia Tech. Thereafter, Kati taught kindergarten and fourth grade in both Virginia Beach and Richmond, Virginia before giving birth to her first child, Charley. In 2013, Kati co-founded the non-profit organization, Be A Noble Kid, whose goal is to help cultivate character, values, and a sense of responsibility in elementary-aged children by providing resources, lessons, activities, support, and inspiration to parents, teachers, and all adults who are active in a child's upbringing. To learn more, visit beanoblekid.org. |


| | |
| --- | --- |
| | Alexandra Buss will be a freshman at Greenwich High School in the fall. An avid reader since the age of 3, she enjoys all genres of literature, but especially science fiction, fantasy, and dystopian novels. Some of her current favorites are the Matched trilogy, the Uglies trilogy, and the Percy Jackson and the Olympians series. Alex also enjoys The Fault In Our Stars, To Kill A Mockingbird, and as a younger reader, greatly enjoyed Pam Munoz Ryan's books, such as Esperanza Rising and Becoming Naomi Leon. When not reading, Alex has fun playing cello, dancing, going to see Broadway shows, and spending time with her friends and family. |
| | |
| --- | --- |
| | Isabella Brosius, 15 years old, will be a sophomore at Millburn High School this fall. Isabella's favorite hobby is reading, especially romances, mysteries, and adventures. Some of her all-time favorites include : The Fault In Our Stars, Looking For Alaska, Romeo & Juliet, To Kill a Mockingbird, Catching Fire, and The Perks of Being a Wallflower. When Isabella isn't reading, she can be found playing lacrosse, field hockey, or with her French Bulldog. She also loves to draw, sing and spend time with family and friends. |
| | |
| --- | --- |
| | Rachel Hansen is a senior at The Agnes Irwin School, an all-girls independent school located in the suburbs of Philadelphia. She is the founder of the Council for the Advancement of Girls, which promotes leadership, global citizenship, 21st century skills, and wellness among young women at Agnes Irwin and in the greater community. Her readings revolve around her passion for empowering girls and include books such as The Feminine Mystique; Half the Sky; and I Am Nujood, Age 10 and Divorced. When she's not trying to change the world, Rachel can be found performing on stage with her beloved a cappella group or rowing on the Schuylkill. |
| | |
| --- | --- |
| | Chloe Frank is a sophomore at Oakland Technical High School in Oakland, California. She enjoys playing soccer (when she isn't battling chronic knee injuries!), painting, writing, and seeing movies with her family and friends. But above all, her true passion is exposed when she picks up a book. Some of Chloe's favorite books include the Harry Potter series, all books by Ellen Hopkins, The Bell Jar, and Silver Linings Playbook. Books are Chloe's escape from the stressful life of being a female high school student, and she can't imagine a life without them. |
| | |
| --- | --- |
| | Olivia Kalb is a senior at Staples High School in Connecticut. Her passion for books began as a toddler when her mom would read to her every day. While she's loved too many books to choose any favorites, some she will reread often are Pride and Prejudice, Daughter of Smoke and Bone, The Fault in our Stars, Graceling, and The Great Gatsby. When she's not reading, which isn't very often, Olivia also loves to write and bake, as well as use Tumblr to procrastinate doing her homework. |
| | |
| --- | --- |
| | Rohan Kurup is a seventh grader at Silgo Middle School in Silver Spring MD. Rohan is a non-stop reader- he's actually gotten in trouble with every teacher since the 3rd grade for reading in class! His favorite genres are adventure and fantasy and he's devoured all of the Harry Potter, Warrior, Percy Jackson and Charlie Bones series and anything by Mark Twain. Rohan's video games of choice are just like his books: Assasin's Creed, Age of Mythology and Empire at War. When Rohan can be pried away from books and games, he is fencing, playing guitar with School of Rock or playing with his dogs. |
| | |
| --- | --- |
| | Deonte Murphy is currently a 9th grade student enrolled at STRIVE Preparatory Excel High School in Denver, Colorado. Deonte is a Colorado native who migrated throughout the United States prior to living in Denver. College is a dream of Deonte's; he would like to attend Stanford in Silicon Valley. He is an avid reader of all genres, particularly mystery books. In his free time, Deonte enjoys playing soccer and eating french fries! |
| | |
| --- | --- |
| | Ava McGuire is a 5th grader from Austin, Texas. She has loved books ever since she was old enough to hold them. Her favorite genres are fantasy, adventure, and realistic and historical fiction. She has read the Harry Potter series five times (and counting). Other favorites include Cornelia and the Audacious Escapades of the Somerset Sisters, The Hunger Games, The Wildwood Chronicles, and Chains. When she is not curled up with a book, Ava is practicing ballet or piano, playing volleyball, or memorizing the periodic table for fun. She loves dogs, hedgehogs, pie and pi. |
| | |
| --- | --- |
| | Raini Sabin will be a freshman at Charlottesville High School in the Fall. Raini has had a love of art all her life. She likes pencil sketches, music played a little too loud, and reading late at night. She'll read all genres of books provided that they have great characters, the occasional one-liner, and something that makes her look at the world in a different way. Her favorite books line her four walls but she especially enjoyed Paper Towns, the original Sherlock Holmes, Shadow and Bone, Ender's Game, and Let It Snow. Raini loves thunder and the wind, and afternoons spent reading outside on her hammock wondering what she should do with the rest of the life that's been given to her. |


| | |
| --- | --- |
| | Hilary Rasch is a new teacher at Voice Charter School in Long Island City, Queens. She also freelances for the American Academy of Pediatrics' magazine AAP News. She has an MA in English Literature from Columbia University and a BS in Journalism from Northwestern University. She loves fairies and mermaids, and is committed to stories that make a difference. |